________________________________________________________________________________________
Dredging Progress 2013
To keep the entrances of Port Mandurah open it has always been recognised that some degree of dredging would be required and that is why we have established a reserve account within the SAR structure to pay for periodic dredging and annual surveys of accretion. Since the agreement in the 1990s was written there have been big changes in the estuary circulation patterns and sediment sources, e.g. The Cut, Fairbridge Bank regrowth, and failed sand bypassing at the mouth that is about to be addressed. These have altered the rate of siltation of the entrances which were originally estimated to be required every 5 years.

Dredging is a fact of life in this highly modified system and those who oppose any dredging at all do not understand the manageable consequences of using the waterways and should be ignored for politicising this essential aspect of our canal life. The dredge spoil is of good quality and will be reused for the City's benefit.

Your sub-committee of PMRA has recommended that the City commence planning for a dredging that will include the southern entrance and as far as Cambria Island at the Northern entrance. This will be undertaken this year. The survey was completed last week and we have adequate reserve funds to remove approximately 30-40 thousand cubic metres of sand.

To view the results of the recent hydrographical surveys please click here and here.
________________________________________________________________________________________
Correspondence from Marine Safety
1 February 2013

Dear Sir

Re: Boating in the Port Mandurah Canals

Thank you for your letter dated 20 January 2012 regarding a number of concerns expressed by members of the Port Mandurah Residents' Association pertaining to boating within the Port Mandurah Canals.

Both the Department of Transport (DoT) and Police work together closely to maintain an on-water compliance presence in the Peel area. This program includes the conduct of regular evening patrols targeting compliance with navigation light requirements, particularly during the busy Christmas Light Season.

While both agencies would always welcome additional resources, it is simply not possible to maintain a patrol regime that would be guaranteed to intercept every offender. That aside, the legal obligations of the vessel master are clearly enshrined in the relevant regulations and the responsibility to display the required navigation lights will always reside with the vessel master.

The Recreational Skipper Ticket (RST) was never introduced with the aim of eradicating every single
incidence of non compliance on navigable waters. This is simply not possible. The RST was introduced to provide vessel masters with the base level knowledge and experience required to safely operate a vessel on navigable waters. On this basis DoT is satisfied that the RST program has been a success.

The exemption that allows the operation of 'on-site' hire vessels, such as the houseboat and pontoon vessels in operation in Mandurah, come with a conditioner that the operator must conduct an area and vessel familiarisation with the hirer. This familiarisation includes an explanation of the local speed limits as well as a practical assessment of boating handling skills. There are no plans to amend this situation.

In relation to enforcement of speed limits, I can advise that both DoT and Water Police vessels are equipped with laser devices and that these devices are routinely used to determine vessel speeds for the purpose of issuing infringements and cautions.

While I appreciate your frustration at observing incidents of non-compliance during those times when a patrol asset is not on station, I would encourage you to report these incidents to the Department by
submitting a marine Safety Complaint Form available on our website at www.transport.wa.gov.au
These reports assist Marine Officers target non-compliance and can result in prosecution action against the alleged offender.

Thank you again for taking the time to raise this matter with me.

Yours sincerely
Ray Buchholz
Marine Safety Operations Director
________________________________________________________________________________________
Canal Covenants & Jetty Issues
A small sub-committee of the PMRA has been established to review covenants and to
determine what relevance they have on our objective of removing the responsibility of jetty licensing from the Department of Transport on our canal estate. An examination of our Land Title these days shows very little real information; block dimensions are referred to a plan or diagram of survey number. For canal blocks, residents will generally find a second schedule which will contain a reference number and a statement "Restrictive Covenant Burden".

This is a series of building restrictions/regulations which the owner must follow. These are not attached to the title but obtainable by request from the Land Titles Office.

Of note, item 1.1 is detailed for residents' information:

1.1 acknowledging that the canal wall adjacent to the canal fronting the property
("the canal wall") is constructed inside the boundary of the property, that the
transferee shall not,

1.1.1 place any structural loading on the canal wall of any kind, or

1.1.2 paint or alter the finish of the canal wall from that in which it was constructed, or

1.1.3 in any other way interfere with the structure and integrity of the canal wall.

Nor cause or suffer or allow to be done any of the foregoing nor agree to the same,
provided that this covenant does not prevent the owner undertaking any works or repairs
to the canal wall within the property where properly required by any relevant authority.

The sub-committee is in need of some legal experience to assist and advise on various
aspects and implications of the covenants and the Jetties Act, and to structure our best course of action in setting up agreements with DoT and the City as our Waterways
Manager. Anyone with such a background who may be prepared to contribute a few hours
is invited to email us at info@portmandurah.com.au
_______________________________________________________________________________________
NBN Rollout to Port Mandurah
The National Broadband Network (NBN) is a next-generation broadband network and also the biggest telecommunications reform in Australia's history. It will provide faster, more reliable broadband access to homes and businesses through a mix of three technologies: optic fibre, fixed wireless and next-generation satellite.

The NBN will provide all users with access to speeds greater than what many people experience on ADSL today, and will offer a more stable and reliable broadband service. Port Mandurah will have access to the NBN through optic fibre to the premises, capable of providing broadband speeds of up to one gigabit per second.

Construction commenced in the northern half of Port Mandurah in January, and is due to commence soon in the southern half of our precinct. For more information visit www.nbn.gov.au and click on "Check out our FAQs". You can also follow the rollout and launch the map to find out when NBN is coming to your street.
_______________________________________________________________________________________
Friends of Samphire Cove
A new group was recently formed to improve the Samphire Cove Nature Reserve at the end of Leisure Way. To read the minutes of the first friends' meeting please click here. For further information please email Nicole at the Department of Environment & Conservation at Nicole.Godfrey@dec.wa.gov.au

The PMRA Committee would like to hear from any members interested in representing Port Mandurah Residents' Association at future friends' meetings: info@portmandurah.com.au
________________________________________________________________________________________
Cable TV Reception
A few of our members have informed us that they sometimes experience problems receiving a good picture with their e-wire service. One customer has reported that e-wire needs multiple requests for service before they will send out a network rep.

E-wire has advised that anyone having problems can phone 1300 135 231 (7.00am - 9.00pm, 7 days a week) and choose the "technical support" option from the menu. They will investigate if they receive enough complaints.
________________________________________________________________________________________
New Sponsor
PMRA is delighted to welcome its newest sponsor R Marine a Riviera boat sales company opening soon in Mandurah. Their website is currently under construction but you can email them at info@rmarinemandurah.com.au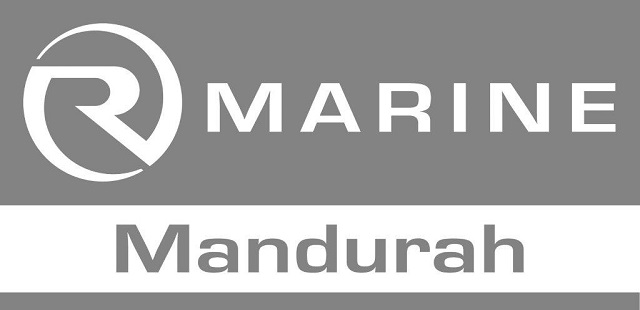 ________________________________________________________________________________________
Fun & Useful Links
The City Of Mandurah has a free Online Mapping System which contains heaps of local information. Click here for details.

PMRA now has its own Facebook page! Click here to check out all the latest news, views and photos.